Brandywine | Oct. 13-15
Fall Fest & Ski Swap
Join us for our signature Fall Fest and Ski Swap happening at Brandywine, October 13-15. Featuring complimentary fall-themed events, discounts on gear and accessories, and an expansive offering at our Ski Swap, this is the perfect way to get prepared for the upcoming winter!
Fall Fest/Ski Swap Details

Save up to 40% compared to Lift Tickets with Epic Day Pass. Build your own Pass by choosing 1-7 days, whether you want access on peak dates, and which group of resorts you want to ski or ride.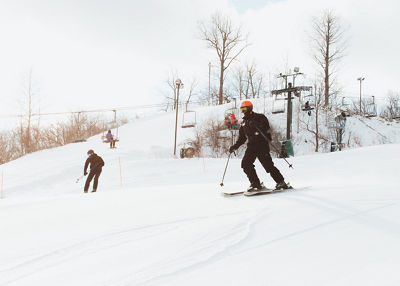 Plan Your First Trip
Have you seen skiing before and always had the idea of trying it yourself? Boston Mills/Brandywine is the perfect place to learn to love snow and get introduced to the sport! Our resort offers gentle and forgiving beginner terrain, passionate and patient instructors to get you acclimated to skiing, and we offer a massive fleet of rental equipment to get you outfitted with either skis or a snowboard!
Welcome to Boston Mills/Brandywine!
---

Check out our tips to help you prep for everything you need before you hit the slopes.