Your Winter Oasis
The thrill of hitting the slopes is close to home! Situated in the beautiful Cuyahoga Valley National Park, Boston Mills and Brandywine are the perfect winter outdoor adventure. Plan your day today and create memories that will last a lifetime.
Hours of Operation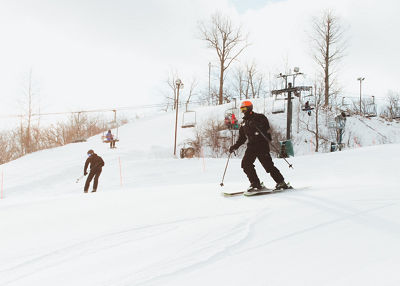 Plan Your First Trip
Have you seen skiing before and always had the idea of trying it yourself? Boston Mills/Brandywine is the perfect place to learn to love snow and get introduced to the sport! Our resort offers gentle and forgiving beginner terrain, passionate and patient instructors to get you acclimated to skiing, and we offer a massive fleet of rental equipment to get you outfitted with either skis or a snowboard!
Welcome to Boston Mills/Brandywine!
---

Check out our tips to help you prep for everything you need before you hit the slopes.