Boston Mills/Brandywine
Closed for the Season
Boston Mills and Brandywine are now closed for the 2022/2023 season.

Lock in your 23/24 Pass by April 16 for 10 Buddy Tickets to share with friends & family next season.
Restrictions and exclusions apply. Epic Day Pass does not include Buddy Tickets. Learn more. 23/24 Passes are valid for skiing and riding starting fall 2023.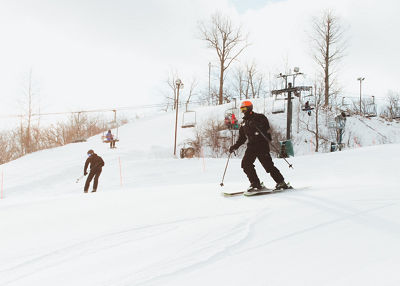 Plan Your First Trip
Have you seen skiing before and always had the idea of trying it yourself? Boston Mills/Brandywine is the perfect place to learn to love snow and get introduced to the sport! Our resort offers gentle and forgiving beginner terrain, passionate and patient instructors to get you acclimated to skiing, and we offer a massive fleet of rental equipment to get you outfitted with either skis or a snowboard!
Welcome to Boston Mills/Brandywine!
---

Check out our tips to help you prep for everything you need before you hit the slopes.