Boston Mills/Brandywine Parking & Resort Transportation Guide
Getting Here & Parking
Previous tab
Previous tab
Boston Mills/Brandywine
Parking
PARKING AT BOSTON MILLS
Boston Mills parking can be found directly in front of the lodge off Riverview Road. All spaces are available for guest parking!
PARKING AT BRANDYWINE

As you enter the Brandywine entrance road, off W. Highlight Rd., continue down until you reach a fork in the road. Skier/snowboarders, continue straight to access the ski lodge parking lot. Guests can park anywhere in the parking lot. Tubing parking at Brandywine is at the Polar Blast Lodge, found by going right at the fork in the road when driving down our main entry road (Brandywine and Polar Blast share the same access driveway).
Notifications
Follow us for alerts and other important updates!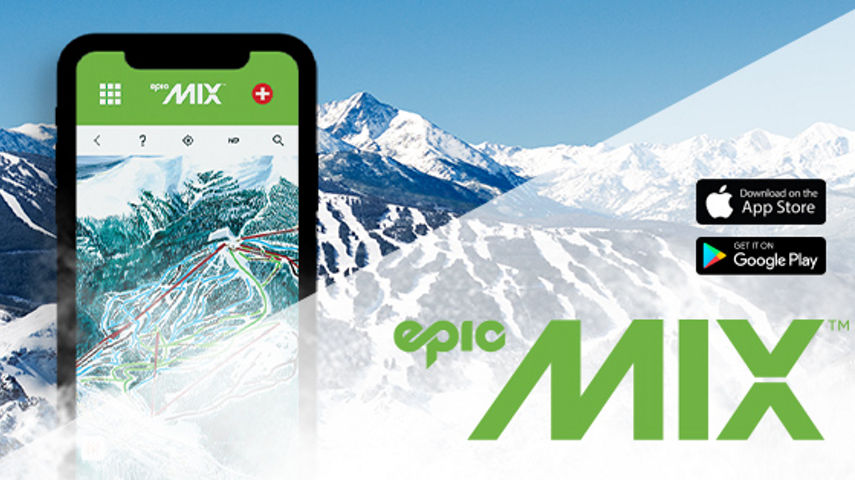 Stay up to speed
Epic Mix Notifications
Be in the know. With Epic Mix you can:
Receive parking notifications and alerts
Interactive trail maps, with trail grooming status
Real-time weather, snow totals and mountain cams
And more!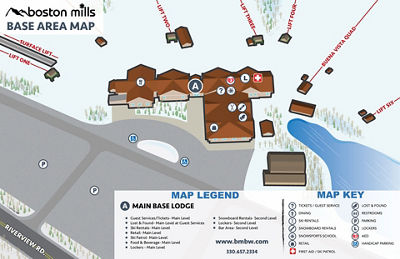 Boston Mills/Brandywine
Base Area Maps
New to Boston Mills/Brandywine and want to learn where our most important spaces are? Click below to view our layout and help navigate around the resort.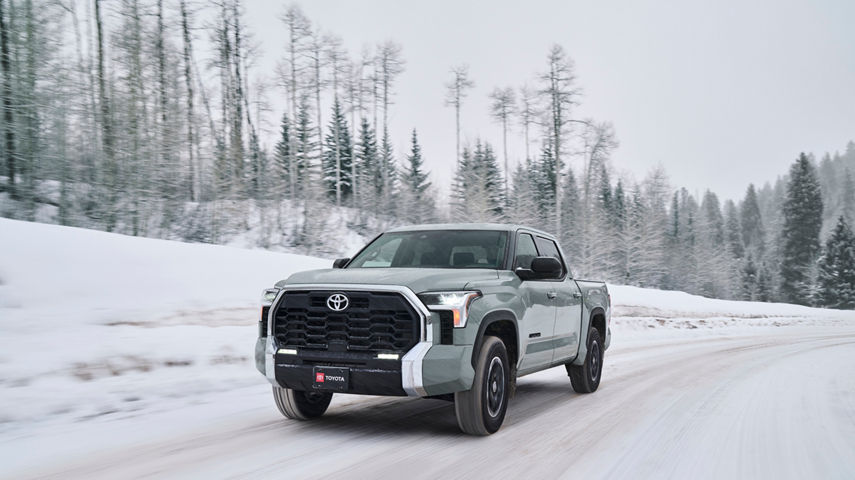 Boston Mills and Brandywine
Driving Directions
Boston Mills & Brandywine with Polar Blast - Only five minutes apart!
Boston Mills and Brandywine are two separate ski areas owned and operated by Vail Resorts. Polar Blast Snow Tubing Park is located next to Brandywine and the two share a driveway entrance. Just use Brandywine's directions/address and driveway to access Polar Blast Snow Tubing!
The resorts are located approximately five minutes apart by car and your lift tickets and season passes are valid at both Boston Mills and Brandywine. We are conveniently located near Cleveland and Akron, for a perfect family winter destination.
Both resorts are easily accessed via I-77, I-271, Rt 8, I-80/Ohio Turnpike, Rt 82, Rt 21 and Rt 303.
Physical Address for Boston Mills:
Physical Address for Brandywine & Polar Blast Tubing Park: