Boston Mills Brandywine Gift Cards
Resort Gift Cards
BMBW Gift Cards are pre-paid cards that work like a debit account (except that cash cannot be withdrawn) for purchases at any of the selected sales stations throughout BMBW. Gift Cards are perfect for students participating in our lesson programs, families who visit the slopes, and those looking for a unique gift idea.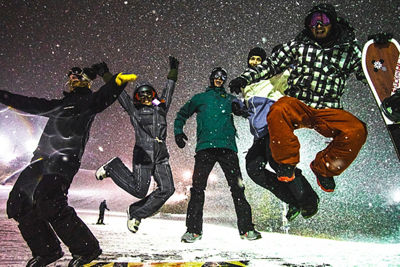 Give the gift of fun
Gift Cards can be used at the ticket windows for lift tickets, tubing tickets, rentals and lessons. You can also use your Gift Card at any of our food service areas including the bars. Gift cards are for onsite purchases only. We cannot accept gift cards for online purchases such as lift tickets, rentals, lessons, or tubing tickets. Additional terms and conditions apply.
BMBW Gift Cards can be purchased in any denomination, with a $20 minimum. Gift Cards must be purchased on-site, or over-the-phone. Visit the Ticket Office or Guest Services to get one.
Can't make it here yourself, give us a call at (330-657-2334) or send us an email at bmbwinfo@vailresorts.com to discuss options.
You cannot purchase a new Gift Card with an old Gift Card. Gift cards are a non-refundable product.
Gift Cards should be treated like cash and unfortunately cannot be replaced if lost or stolen.
(Note: Buckeye Sports Center is a separate business, and BMBW Gift Cards cannot be used at their shops.)
* If ordering for a holiday present please order at least 2 weeks prior to the holiday to ensure enough time for shipping and handling.*