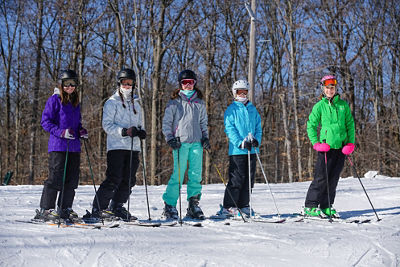 Season-Long Program
Alpine Valley, Boston Mills, and Brandywine offer an introductory lesson program for groups of skiers and riders beginning in January. The Club Program is for skiers, snowboarders and snowbladers ages 8* to 18**. The Club Program consists of five visits (one visit per week) including 4 hours of slope time per session, equipment rental and a one hour group lesson.
*Must be 8 years old by January 1, 2023
**Proof of age may be required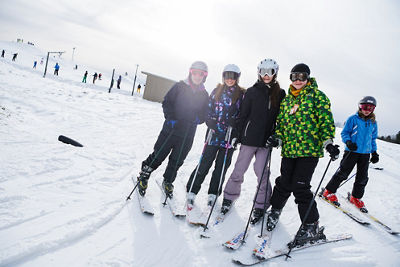 Club Info
The Club Program is the most heavily discounted program at AV and BMBW, with 20% savings over the standard lift ticket, rental equipment and lesson price. There are NO REFUNDS on this heavily discounted program for any reason, including student removal from the club due to disciplinary reasons invoked by the club advisor, BMBW and AV Ski Patrol or BMBW and AV Management.
Clubs begin in January, as determined by BMBW and AV, and continue for a consecutive five weeks. Clubs are only available on certain days of the week. If BMBW or AV must cancel one of your five guaranteed club visits, we will schedule an additional session for you. If you child is a member of a school or club program you will need to take your confirmation of registration and payment, which are only available through the resort website as part of the registration process.
Please contact your local Ski Club Advisor for registration information and pricing. Participants must be 8-18 years old to participate.
Our resort Program Pricing is as follows:
Regular Rate: $220.00 (lift access/rental equipment/lesson) for all five visits
Passholder Rate: $170.00 (lessons only or lesson/rental only)- Available to our season passholders looking to take lessons with their club